More good reasons to eat turmeric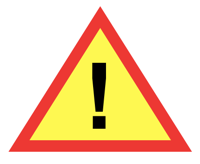 Read with caution!
This post was written during early stages of trying to understand a complex scientific problem, and we didn't get everything right. The original author no longer endorses the content of this post. It is being left online for historical reasons, but read at your own risk.
update 2013-01-31: please see Curcumin as prion therapeutic for a more complete treatment of this subject.
"Curcumin is a potent modulator of microglial gene expression and migration," Karlstetter et al., Journal of Neuroinflammation (2011)
http://www.ncbi.nlm.nih.gov/pmc/articles/PMC3192695/
Background

Microglial cells are important effectors of the neuronal innate immune system with a major role in chronic neurodegenerative diseases. Curcumin, a major component of tumeric, alleviates pro-inflammatory activities of these cells by inhibiting nuclear factor kappa B (NFkB) signaling. To study the immuno-modulatory effects of curcumin on a transcriptomic level, DNA-microarray analyses were performed with resting and LPS-challenged microglial cells after short-term treatment with curcumin.
Results

Curcumin treatment markedly changed the microglial transcriptome with 49 differentially expressed transcripts in a combined analysis of resting and activated microglial cells. Curcumin effectively triggered anti-inflammatory signals as shown by induced expression of Interleukin 4 and Peroxisome proliferator activated receptor α. Several novel curcumin-induced genes including Netrin G1, Delta-like 1, Platelet endothelial cell adhesion molecule 1, and Plasma cell endoplasmic reticulum protein 1, have been previously associated with adhesion and cell migration. Consequently, curcumin treatment significantly inhibited basal and activation-induced migration of BV-2 microglia. Curcumin also potently blocked gene expression related to pro-inflammatory activation of resting cells including Toll-like receptor 2 and Prostaglandin-endoperoxide synthase 2. Moreover, transcription of NO synthase 2 and Signal transducer and activator of transcription 1 was reduced in LPS-triggered microglia. These transcriptional changes in curcumin-treated LPS-primed microglia also lead to decreased neurotoxicity with reduced apoptosis of 661W photoreceptor cultures.
Conclusions

Collectively, our results suggest that curcumin is a potent modulator of the microglial transcriptome. Curcumin attenuates microglial migration and triggers a phenotype with anti-inflammatory and neuroprotective properties. Thus, curcumin could be a nutraceutical compound to develop immuno-modulatory and neuroprotective therapies for the treatment of various neurodegenerative disorders.
comments powered by

Disqus