How synonymous are synonymous SNPs?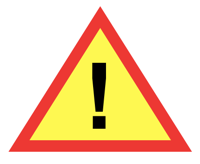 Read with caution!
This post was written during early stages of trying to understand a complex scientific problem, and we didn't get everything right. The original author no longer endorses the content of this post. It is being left online for historical reasons, but read at your own risk.
Synonymous SNPs are SNPs in protein-coding exons that don't change the amino acid thanks to the redundancy of the genetic code.  When researchers analyze sequence data, synonymous SNPs do figure into various quality control metrics, but are often thrown out when people search for the causal mutation behind a disease or a trait.  A typical example of this is Ng 2010's search for the causal mutation of Kabuki syndrome:
our analyses focused primarily on nonsynonymous (NS) variants, splice acceptor and donor site mutations (SS) and coding indels (I), anticipating that synonymous variants were far less likely to be pathogenic.
This is everyday practice when working with sequence data.  Throwing synonymous SNPs out seems less common in SNP array studies, because there you don't sequence every possible genetic variation, so a synonymous SNP might well be tagging something else unseen-but-important via linkage disequilibrium.
I started to wonder, are there any reasons why a synonymous SNP might actually be causal for a trait?  Yes, there are.  Here are a few possible reasons.
There may yet be other mechanisms as well.  The Nature article points out that some synonymous sites are strongly conserved, and perhaps we don't yet know all the reasons why this might be.
PS. Thanks to Larry Parnell, Variable Genome, and phys.org for helping point me toward the relevant papers.
comments powered by

Disqus